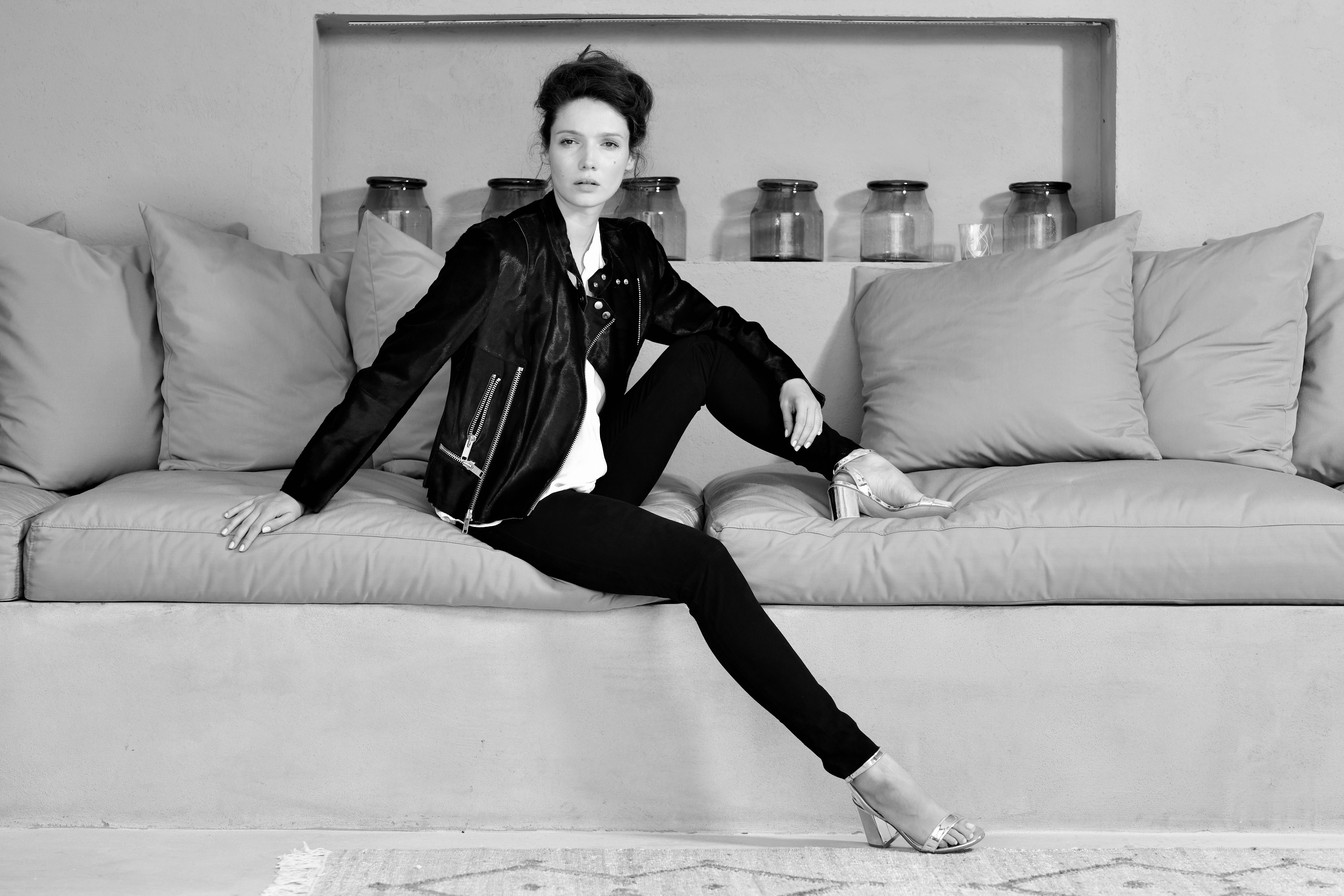 WER INTERESSE AN HOCHWERTIGER UND STYLISCHER, ABER TROTZDEM LEISTBARER LEDERMODE HAT, WIRD FREUDE MIT DEN DESIGNS DER MARKE ELLA HABEN. WIR ENTWERFEN, WÄHLEN DIE BESTEN MATERIALEN AUS UND PRODUZIEREN DIE STÜCKE GEMEINSAM MIT UNSEREM PARTNER. WIR GARANTIEREN NUR HOCHWERTIGSTES LEDER ZU VERWENDEN UND ALLE STÜCKE IN WERTVOLLER HANDARBEIT IN UNSEREM EIGENEN ATELIER ZU ERZEUGEN.



IF YOU ARE INTERESTED IN HIGH-QUALITY AND STYLISH, BUT AFFORDABLE LEATHER FASHION, YOU WILL BE HAPPY WITH THE DESIGNS OF THE ELLA BRAND. WE DESIGN, SELECT THE BEST MATERIALS AND MANUFACTURE THE PIECES TOGETHER WITH OUR PARTNER. WE GUARANTEE TO USE ONLY THE HIGHEST QUALITY LEATHER AND TO GENERATE ALL PIECES IN VALUABLE HANDMADE IN OUR OWN ATELIER.
Leatherwear
Butterweiches Lammleder und eine perfekte Passform: Mit super schmalen Schnitten und weichem Material sind alle ELLA Stücke raffinierter Figurschmeichler, die uns aus jeder morgendlichen Anzieh-Krise retten können.

Butter-soft lamb leather and a proper fit: With super slim cuts and soft material, all ELLA pieces are refined figure flatterers that can save us from every morning dressing crisis.
Bags
Weichstes Leder wird in einer einzigartigen Flechttechnik zu unseren Taschen verarbeitet, die zu Ihrem Lieblingsstück avancieren könnten. z.B. THE BIG SHOPPER, mit den Massen 60 cm x 30 cm ist es das richtige Stück für alle "working-women" – ob Laptop oder Ersatz HighHeels – es findet alles darin gut Platz.

The softest leather is processed into our bags using a unique braiding technique, which could become your favorite item. e.g. THE BIG SHOPPER, with the dimensions 60 cm x 30 cm, it is the right piece for all "working women" - whether laptop or replacement high heels - there is space for everything.
Fur
"Mode ist eine Frage der Proportionen", daher haben wir es uns zur Aufgabe gemacht, klassische Lammfell- und Ledermäntel neu zu interpretieren. Unsere wunderbar weich fallenden Cardigans z.B. sind aus kurz geschorenem Lammfell gefertigt und kommen daher so komplett leicht und locker daher.

"Fashion is a question of proportions", which is why we have made it our task to reinterpret classic lambskin and leather coats. Our wonderfully soft falling cardigans e.g. are made of short-sheared lambskin and are therefore completely light and loose.